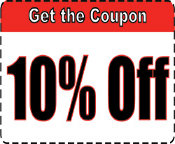 Click to Get Instant 10% coupon


SAUNA SEALANT- water based interior sealant Sealer

Interior Sauna Sealant & Preserve
Keep your sauna looking new!

A must for every sauna! This sauna sealant is imported by Northern Lights Cedar Products, a world leader in cedar products for the outdoor lifestyles.

This sealant is safe for all types of sauna including cedar, pine, hemlock and redwood. The non toxic water based sealant is used to protect the wood from the damaging environment inside a sauna. Sweat contains salt and acids that can quickly destroy the wood. High humidity and temperature can quickly break down wood fibers.

This sauna sealant is specifically designed for interior of saunas and will protect and preserver the beautiful wood. The sealant is water based and will not leave any residue or offensive odor. . The sauna sealant keep helps keep the original color from fading or bleeding. Its clear tint keeps the original color.

1 can = 1 US gallon (3.8 liters)

We accept PayPal and Credit card (Visa or Mastercard). If you are ordering multiple units and part, please call us to see if we can save you shipping cost for multiple item orders.

No taxes to US residence!

Please allow 4-6 days for shipping via UPS Ground to USA or Canada. You will be emailed a tracking number to the email address you provide us. Expedited Shipping services are available!

---

Thank you for shopping Sauna-Heaters

Add to Cart:



Model: H-121
Shipping Weight: 5lbs
5 Units in Stock
Manufactured by: Homecraft

This product was added to our catalog on Wednesday 31 December, 1969.
Help Desk Software